I found this a while back.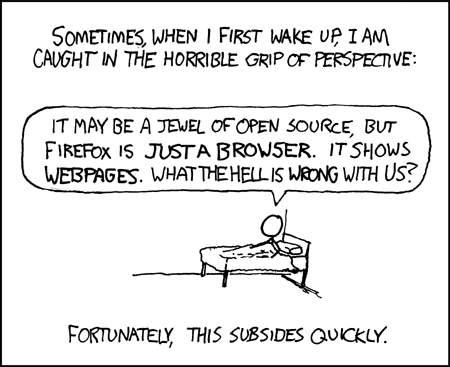 As found on xkcd. They have great comics over there (especially if you're a programmer, mathematician or physicist.
Seriously, a few years back all a browser could do was load pages, and that was all there's to it.
Nowadays some have fancy do-dads and others don't. So what? That doesn't make one browser better than the other.
Use what you prefer using, geez. (I say that now, but I can heavily debate about this kind of stuff, too. Oh God it looks like I have multiple personalities!)
~ Fang